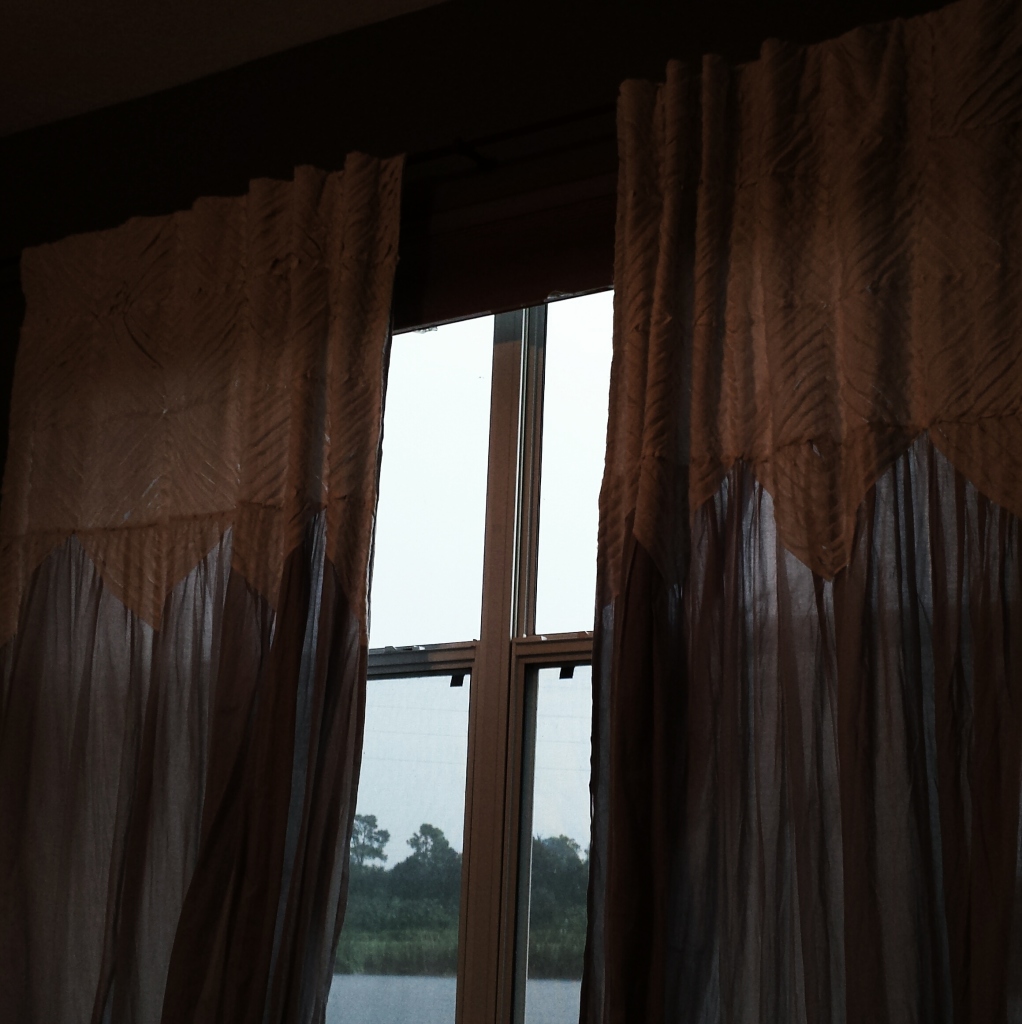 Thunderstorms. Every. Single. Day. This. Week.
Thunderstorms are cool. But, not every day. Not when you have a 1 year old and a 2 year old and you are cooped up in the house. After going out in these crazy storms in South Florida for the past 5 days, I decided to stay indoors today. Lightning can be very dangerous in these parts. Plus there's only so many times I can take the kids to Target. As mommies we are used to such a "fast pace" to life. The second I have a spare moment I quickly glance around to see what needs to be cleaned, picked up…or I take a swig of coffee!
Today was different. Today I stayed home. Today I actually had time to think about life. Today I was reminded of the tough parts about life. Today I felt the pain of circumstances surrounding me. I felt the pain of the divorce my parents are going through after 31 years of marriage. I felt the pain of my sister's marriage ending so quickly after it began. I felt the pain of the same for my best friend. I felt the pain of my grandmother who isn't doing very well, the one I rarely see even though she lives about 3 miles from my house. Guilt. Pain. Why can't I fix the problems around me?
It's so easy to ignore them being a mommy. We are so busy. We are responsible for keeping ALIVE these little ones around us. I don't know about you, but for me, I have so many good days. Then I'll have a really, really BAD day. Part of it is probably my personality. I don't like to focus on the negative. But it eventually creeps up and then paralyzes me for about a day. And then I feel like a horrible mother.
Have you ever reached the end of a day and thought "Wow, I was a really bad mom today"? That's how I felt after today. My kids were probably bored. There wasn't much to do. I wasn't in the greatest mood. I just feel like I didn't do a good job.
Well, it's important to evaluate ourselves on a less emotional day! It's also important to focus our heart and mind on the TRUTH. The truth is:
1. I am a good mommy.
2. I can do all things through Christ who gives me strength. Even be a good mom.
3. I don't have to be afraid, because God is always with me.
4. Life is hard. But it's also hard for everyone else. I am not alone.
5. My kids had a good day.
See. We even indulged in blue icing. (PMS)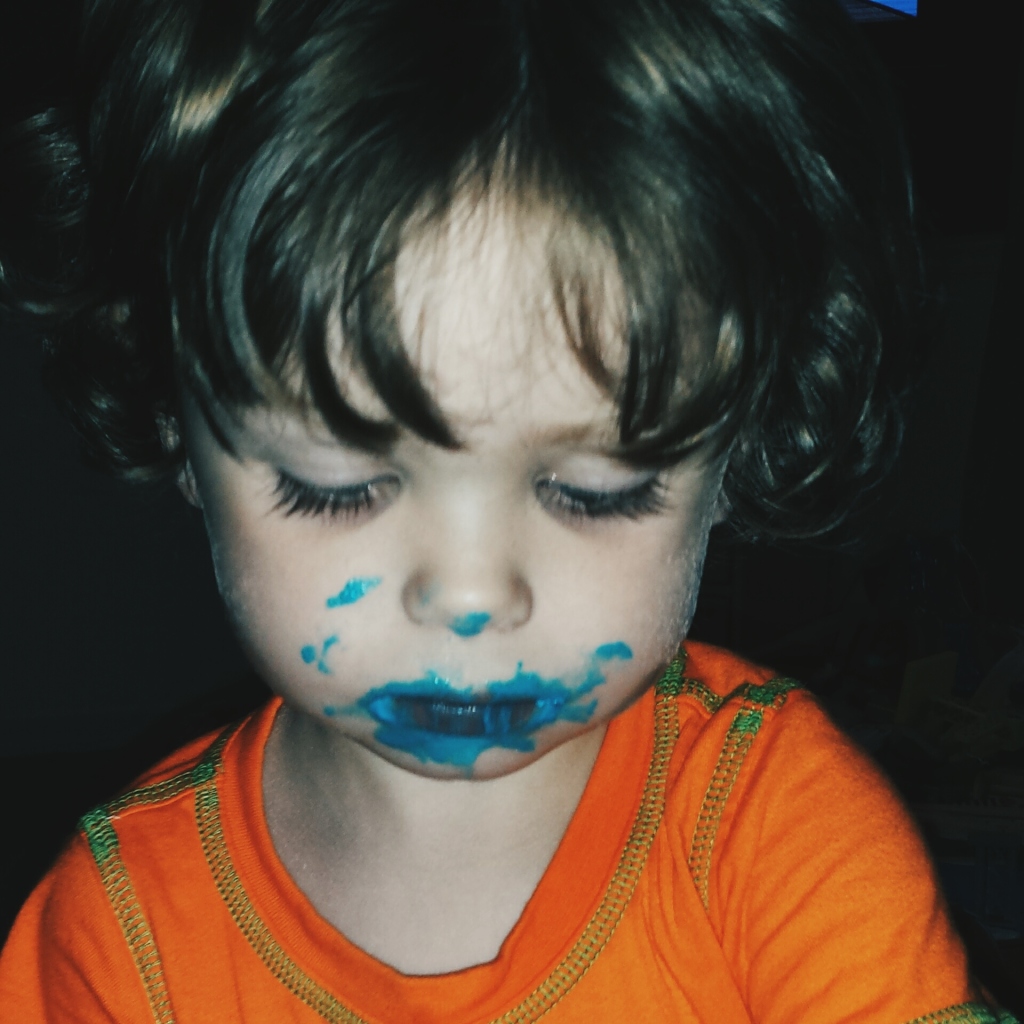 And we played outside for the few minutes there was a break in the rain.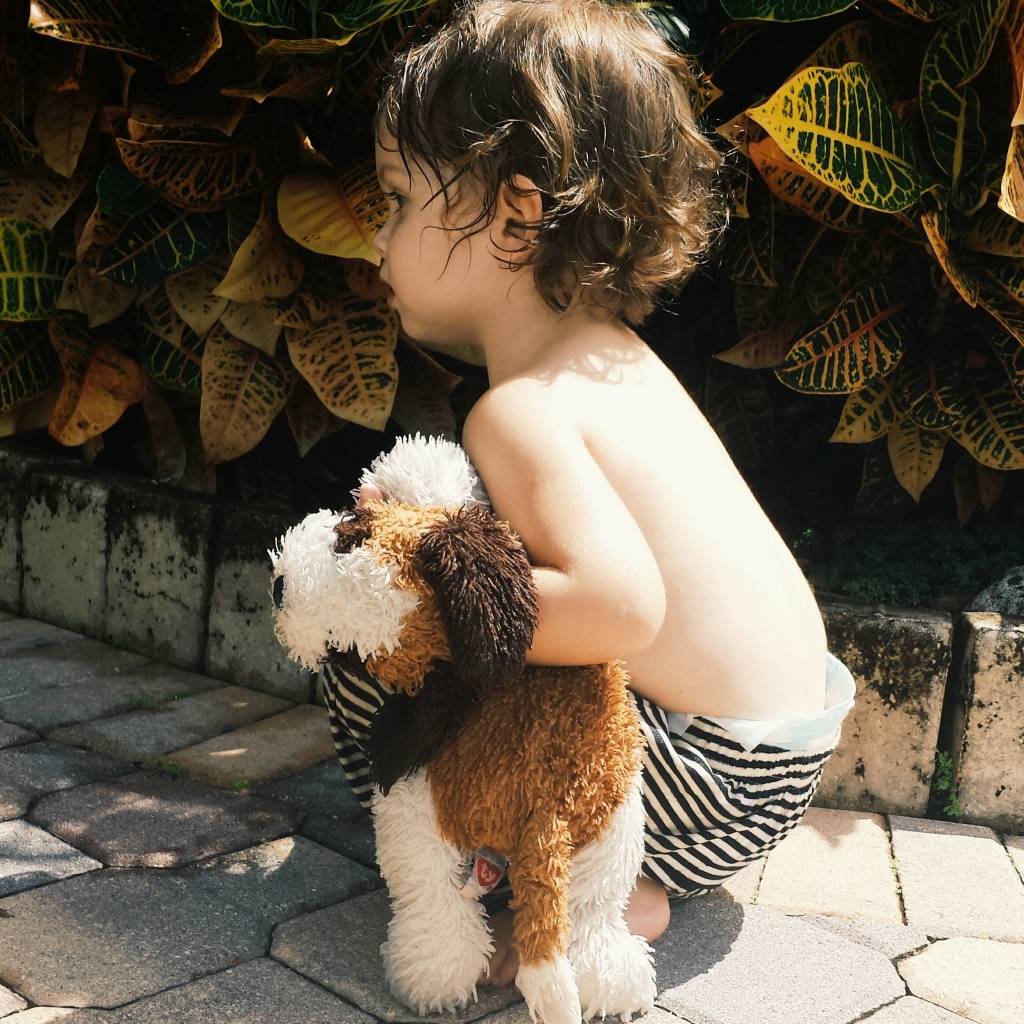 This is what I would consider a "bad day". But, was it really that bad? I was doing the most important job on the face of the planet! Was it hard? Yes. Will it be hard tomorrow? Probably. Being a mom is hard. Just know that no matter what you are facing, you are not alone. I feel alone a lot. But, that's when I have to go back to the truth. I am not alone! And neither are you.
Much love to you mommies out there! <3